Below you will find a list of our yearly area events.
These events are organized by the Park Falls Area Chamber of Commerce.
More details of each event will becoming soon.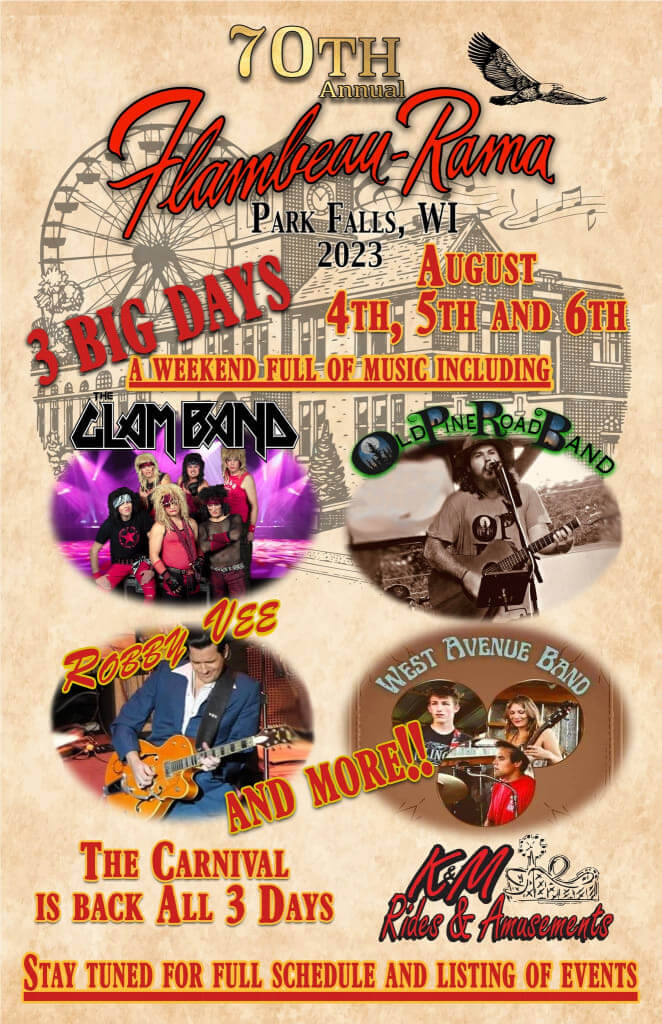 This year we celebrate the 70th Anniversary of our longest hometown celebration.  We are excited to be bringing back some of our favorite activities such as a carnival, live music, Arts and Craft fair, Food Vendors and so much more.
We are happy to announce that we will be hosting an Arts & Crafts Show during Flambeau Rama in downtown Park Falls. Saturday, August 5th, 2023, 9am-3pm.
We are looking for Food vendors during Flambeau Rama in Triangle Park Located in downtown Park Falls. Saturday, August 4th, 5th, and 6th 2023.

Fright Fest
October 28th
Last year's Fright Fest was a huge success! We plan on expanding the event to bring a better experience to our area. There are plans to expand on the pumpkin drop and trunk or treat by bringing food vendors and more activities for locals and tourists.
September 2nd-3rd
The Annual Flambeau 40 Bike race is receiving a face this year. Along with the name change we are also adding an after party for our racers who attend the event. Many of the participants of the event are visitors to the Park Falls area, and our plans are to "wow" them by providing the most welcoming experiences while they are here.
Governor's Fishing Opener (May 5th-6th)
Turkey Trot 5K and Food Drive (November 23rd)
Christmas Tree Lighting (December 1st)